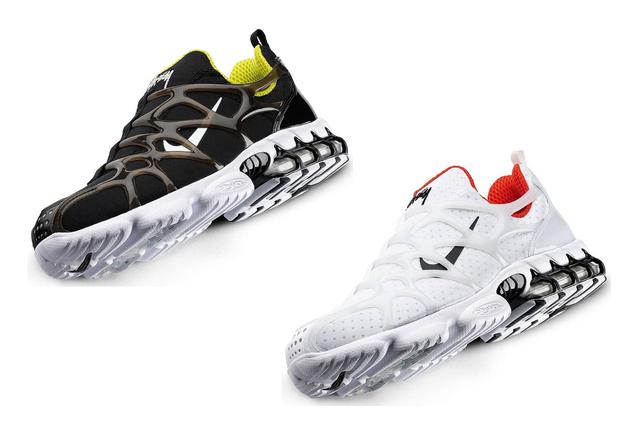 Nike and Stüssy are launching a collection of sneakers and sportswear that's perfect for summer
That's why the brand new Nike x Stüssy collection is perfect for Summer 2020
Last March, as the world was just starting to go into lockdown, Nike and Stüssy delighted us with their first joint collection since 2015. Five years after their first joint collab, the legendary sportswear brand and the oldest brand in the streetwear segment presented a collection of dresses and sneakers that we still fondly remember today.
Unfortunately, this drop sold out within a few hours. And there were very few lucky people who could order the coveted gray sweatshirt or Stüssy x Nike Spiridon Cage shoes.
Nike x Stüssy: Ideal sneakers and sportswear for summer 2020
Well, four months later, Nike and Stüssy surprise us again with another collab. It's a small capsule collection with pieces to enjoy the summer, including Benassi Slides and great sneakers in two colors: Nike Air Zoom Kukini.
What makes Stüssy so successful
Stüssy is more than a company, it's a lifestyle. Since its founding in 1984 by Shawn Stüssy, the iconic label has used fashion as a vehicle of cultural expression. Since the beginning, Stüssy's customers have included skaters, DJs, hip-hop artists, visual artists and followers of various subcultures. The company has a turnover of over forty million dollars and sells all over the world. That's why their alliance with Nike is so unbeatably attractive: two industry heavyweights together in one collection.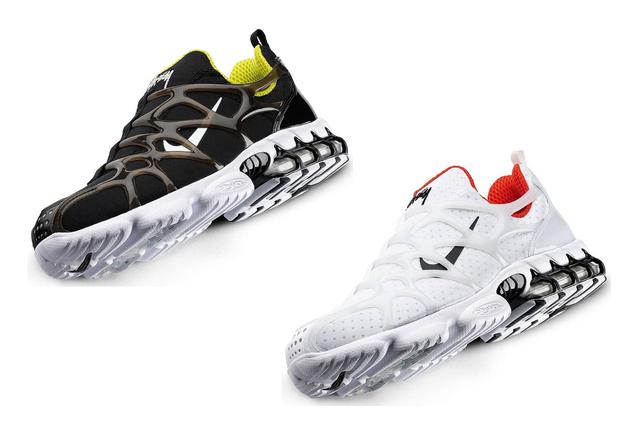 If you don't want to miss out on the designs offered by Nike and Stüssy, don't get distracted because it will be this Friday when Stüssy's online store rolls up its shutters.
The article "Nike y Stüssy lanzan una colección de ropa y zapatillas perfecta para el verano" by Iñaki Laguardia was originally published on revistaGQ.com.
More on the subject:
This Kobe Bryant jersey from Nike is a must-have for all basketball fans
Nike Air Force 1: This sneaker with a fluorescent logo also shines at night
Converse All Star Pro BB: These basketball shoes turn back time
Nike Worldwide Pack 2020: The most popular Nike sneakers get a cool summer update - and you can buy them now