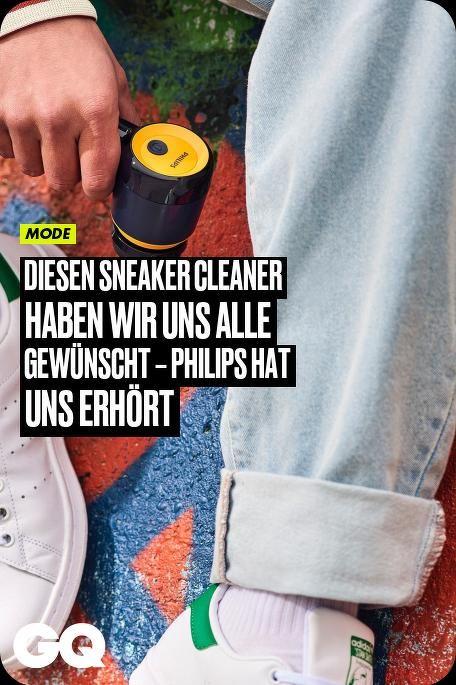 We all wished for this sneaker cleaner - Philips heard us
Clean sneakers in seconds with the Philips Sneaker Cleaner
Nothing feels better than wearing a new pair of sneakers for the first time. And nothing feels worse than the moment your clean shoes get dirty. Of course, nothing stays new forever unless you never wear your sneakers. While some shoes look better with a little wear, no sneaker looks good with food or mud stains. Just throw the dirty sneakers in the washing machine? Please do not. This is how your favorite shoes can quickly break. With the Philips Sneaker Cleaner you can easily clean your kicks and keep them in top condition for a long time.
Always clean sneakers with the Philips Sneaker Cleaner
Thanks to its rotating brush, the Philips sneaker cleaner removes dirt and stains. The tool comes with three interchangeable attachments that are selected depending on the material and thus guarantee gentle and thorough cleaning. The soft brush is particularly suitable for delicate fabrics such as mesh, while the hard attachment is ideal for cleaning shoe soles. The sponge attachment is suitable for polishing leather and other smooth materials.
This is how the sneaker cleaner from Philips works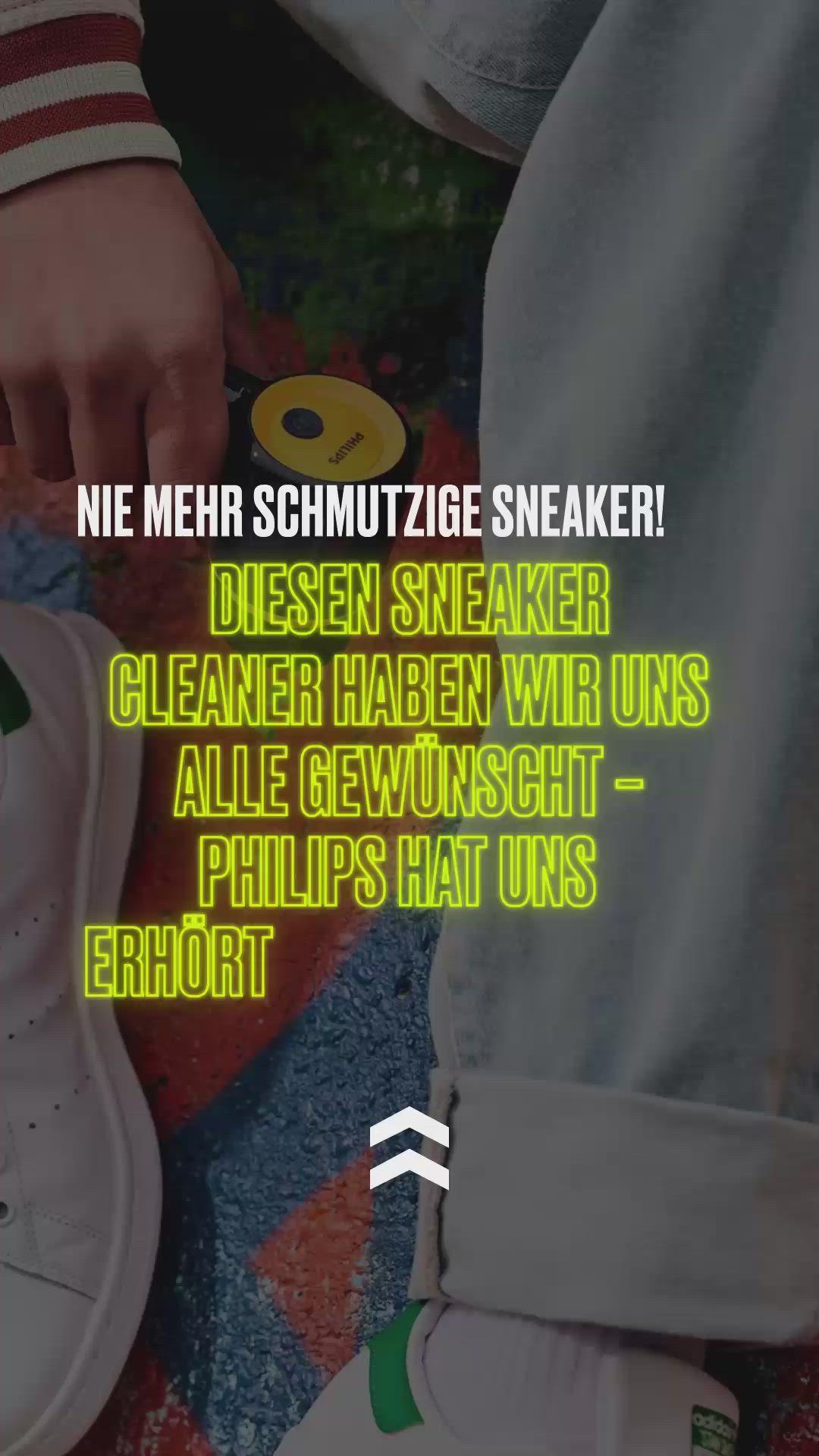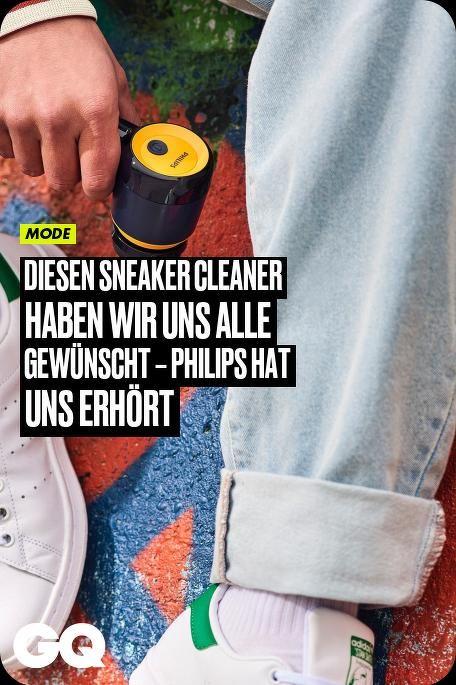 With the 3-in-1 cleaner, every sneaker gets clean again in seconds. You don't have to scrub for a long time, simply switch on the device and glide over the surface with the rotating brush. For stubborn dirt, you can moisten the attachment with a little water and soap and wipe the sneaker with a clean towel after cleaning. The set from Philips already includes four AA batteries, so you can immediately bring your entire sneaker collection back into top shape.
All information about the price and availability of the Philips Sneaker Cleaner
The Philips sneaker cleaner is now available for just under 25 euros from the Philips online shop.
More sneaker news:
Nike Challenger OG: With this sneaker, Nike relies on a fashionable retro style
Reebok: These two sneaker classics are getting a lasting update
Nike Space Hippie 04: The new colorway not only sets an important example for the environment